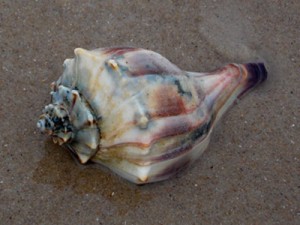 Seashell art is one of the most popular forms of nautical artwork. Like many specialties, shell art is a complex and ever-changing subject.
Artists that specialize in sea shell art produce photographs, paintings, prints, sculptures, jewelry, and other collectibles.
Shell Art Links
This online store features an extensive collection of seashell and seashore artwork. Designs include conch, knobbed whelk, moon snails, sand dollars, horseshoe crabs, and other seashore creatures. Logos are available on apparel, drinkware, household items, office products, jewelry, ornaments, stickers, and other items. The site's sister store, fish_fishing_seafood contains an extensive collection of fish and seafood artwork.
Related Information